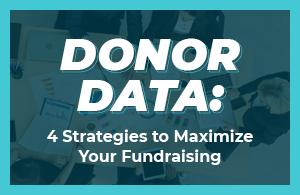 Data-driven fundraising is a vital tool that can help you maximize your development efforts. JGA asked Bill Tedesco with DonorSearch to share tips on using insights from your donor data to help you reach your donors effectively and efficiently.
Using the data you have about your supporters will not only improve your fundraising appeals, but it will also save you time and effort while crafting the best asks for your prospects. To help you maximize your fundraising, we'll explore these four strategies in detail:
Identify major donors.

Establish personalized appeal strategies.

Send effective appeals.

Create a detailed stewardship plan.