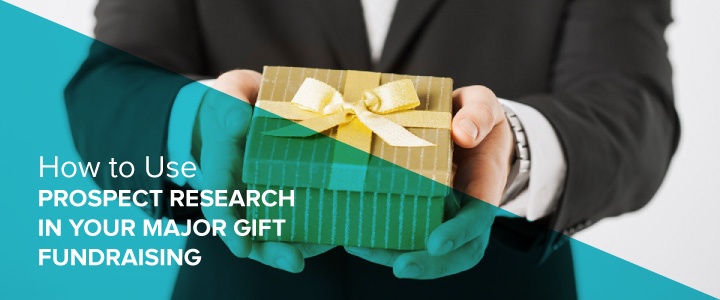 By Sarah Tedesco, Executive Vice President, DonorSearch
Major gift fundraising is an important part of any nonprofit's long-term strategy. We all know the 80/20 rule: 80% of your nonprofit's donations come from 20% of its supporters. For many organizations, this has now become the 90/20 rule. But, finding enough people with the capacity to give major gifts and a connection to your organization can complicate this ratio.
With smarter prospect research, your major gifts officer has a better chance of securing those all-important donations with maximum efficiency.
Prospect research is looking at publicly available information to determine who in your community might be willing and able to give major gifts to your nonprofit. Some commonly considered data points include both wealth indicators and previous philanthropic behavior.
So how can your team best combine the insights of prospect research with your major gifts fundraising strategy? Our five best tips are: