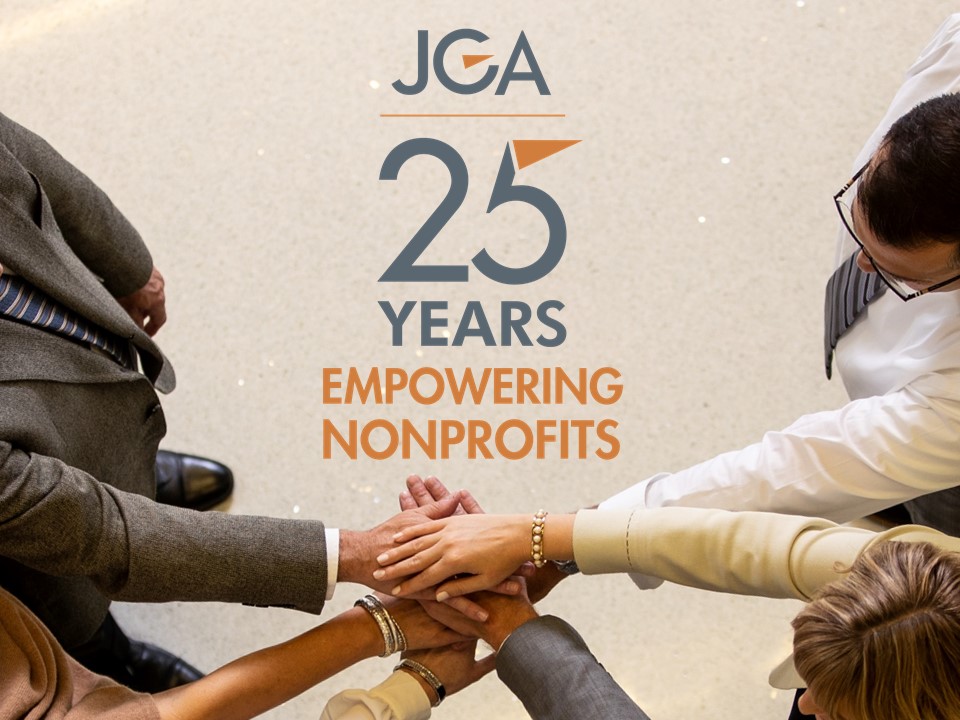 At Johnson, Grossnickle and Associates, we are a philanthropic consulting firm that takes our vision quite seriously:
"JGA strengthens the field of philanthropy and empowers not-for-profit organizations to make the world a better place."
It's been that way since 1994, when Don Johnson and Ted Grossnickle had a vision for a distinctly different consulting firm. From the beginning, JGA was intended to be a high-quality, personalized, deeply strategic consulting practice for nonprofits. JGA would be the firm that would think intuitively about a client situation. If needed, a consultant would take extra time to do the job right. JGA would under-promise and over-deliver. And, consequently, through good service to the nonprofit community, JGA would have a positive impact in making the world a better place – living out our vision.