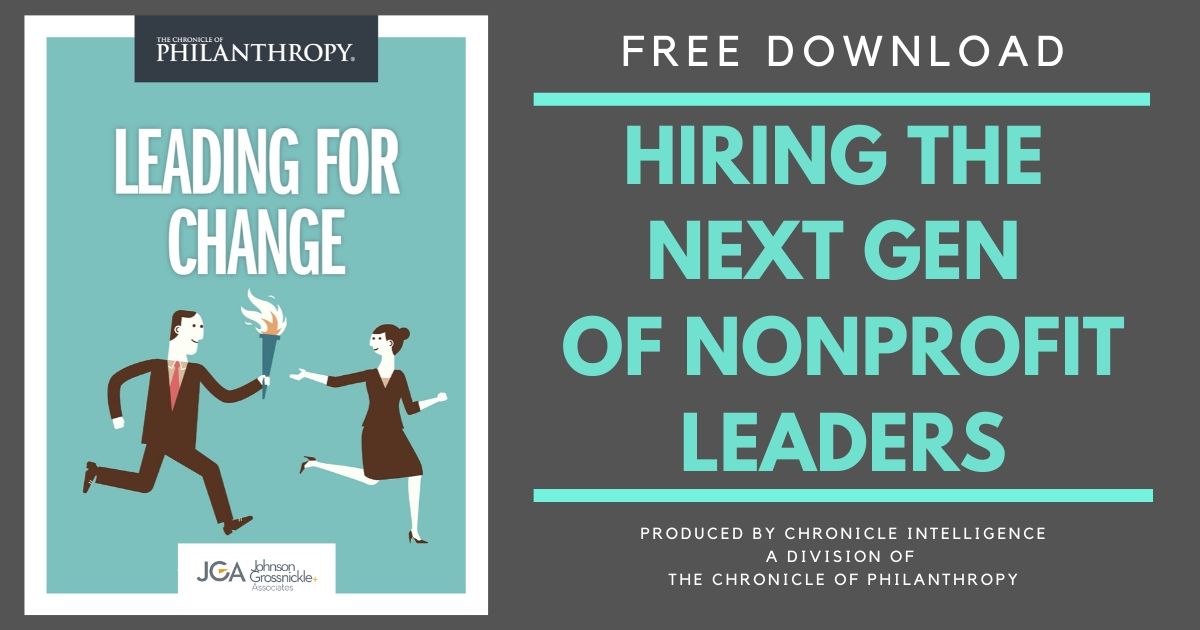 Boomers are moving toward retirement, Generation X is taking on greater leadership roles, and Millennials are accelerating their career development. As the next generation of leaders are introduced into nonprofit workplaces, they will bring with them new personalities, opportunities, and approaches to fundraising. Current nonprofit leaders have the opportunity to learn from the next generation, tailor their hiring strategies to attract and retain the best candidates and create successful onboarding programs.
Recently, Johnson, Grossnickle and Associates (JGA) partnered with the Chronicle of Philanthropy to provide a curated collection of Chronicle articles and JGA insights on grooming future leaders, hiring fundraisers, and preparing for the next generation of nonprofit workers. We encourage you to download this collection of articles produced by Chronicle Intelligence, a division of the Chronicle of Philanthropy.
One important step in strengthening your advancement team is to reduce employee turnover, which is an area that often presents challenges for nonprofits. Frequent staff changes can tap limited resources, impact mission delivery and hamper fundraising.