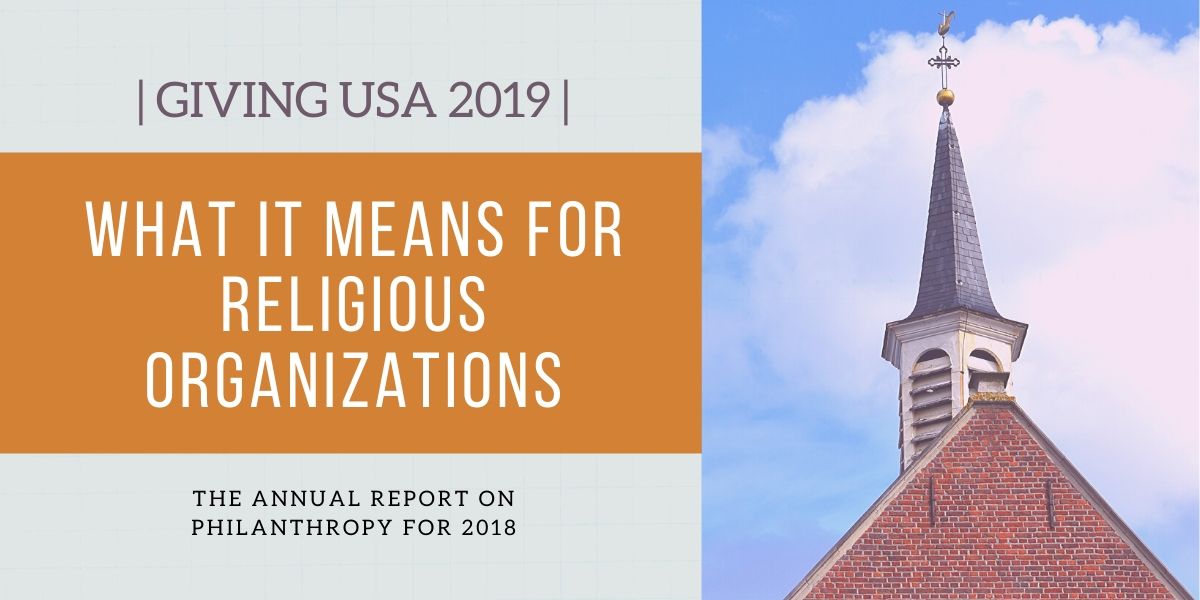 According to Giving USA 2019: The Annual Report on Philanthropy for the Year 2018, American giving reached $427.71 billion in 2018, an increase of 0.7 percent in terms of current dollars but a decline of 1.7 percent from 2017, when adjusted for inflation. Even adjusted for inflation, charitable giving reached its second highest level ever in 2018, second only to 2017. Thus, 2018 is seen as a very strong but complex year in terms of philanthropy.
What this Means for Religious Organizations:
Giving USA reports that giving to religion declined to $124.52 billion in 2018 (a 1.5 percent drop in current dollars and a 3.9 percent drop when adjusted for inflation). This is the first decline for the sector following seven years of positive or flat growth. Still, it remains the largest philanthropic subsector, receiving 29 percent of all charitable gifts in 2018. It is notable that for the purposes of the Giving USA report, religious organizations include congregations, missions, religious media, and other related organizations. Even with this narrow definition, giving to religion comprised 29 percent of charitable donations in 2018. If all houses of worship and religiously oriented charities (e.g., schools, hospitals) were included in this category, up to 75 percent of all charitable giving could be considered religious in nature.