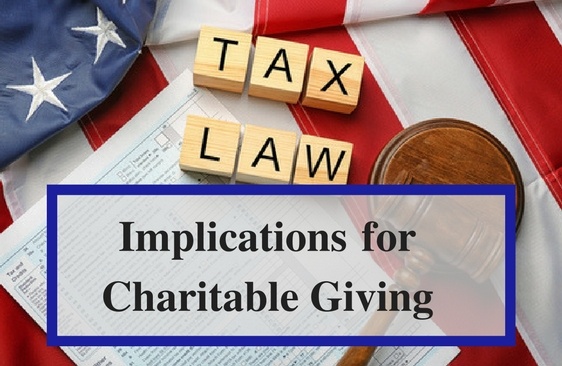 by Angela E. White, CFRE and John T. Keith, J.D.
Happy New Year from JGA! As we ring in 2018, the biggest change in the philanthropic marketplace will be questions about the impact of the new tax law changes.
The much-discussed bill is the most significant change to our tax code since 1986. It will take several months for these changes to be implemented, particularly the changes to payroll systems and withholdings, etc. For example, the entire system of claiming personal exemptions on the W-4 will be gone. It seems reasonable to assume that all workers will need new W-4s based on a newly designed form, unless the IRS allows some form of automatic conversion, which is unclear at this moment.