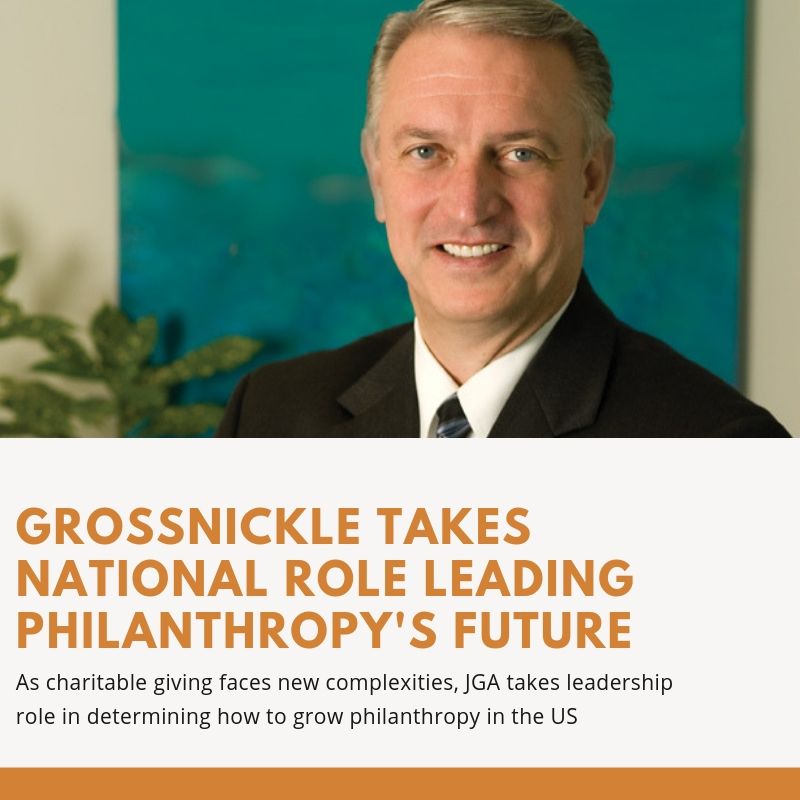 We know that 2018 was a complex year for charitable giving – $427.71 billion total charitable giving in the US, the second highest level of giving ever. Yet in actuality, giving was essentially flat in 2018, coming off of a record-breaking 2017 and four years of consecutive growth. As giving mirrors economic fluctuations, the strong performance of economic indicators in 2018 helped drive growth, yet stock market volatility at the end of 2018 may have negatively impacted giving by individuals. Also, the uncertainty of the Tax Cuts and Jobs Act may have impacted individual giving as well.
With these complexities, how do we grow philanthropy in our nation? This has been a key leadership question at JGA over the 25 years of our work with nonprofit clients. We are committed to strengthening philanthropy through research and best practice – and by learning from our colleagues and friends in the industry.
Perhaps the culmination of our commitment to growing philanthropy takes place this year – our 25th anniversary year – with the appointment of our Senior Consultant and Founder, Ted R. Grossnickle, CFRE, as the Chair of the Giving Institute.