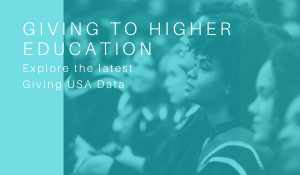 Giving USA Foundation has released annual estimates of charitable giving for 2019, showing that giving reached more than $449 billion—including $64.11 billion, or 14%, to education—amid a strong economy. Giving USA 2020: The Annual Report on Philanthropy for 2019 reports Americans gave $449.64 billion in 2019. This marks the third year of growth with the highest giving levels ever seen—over $400 billion—driven by individuals as the largest source of charitable gifts. Total giving reflects an increase of 4.2% in current dollars and of 2.4% in inflation-adjusted dollars from 2018. These numbers demonstrate a robust pattern of giving, bolstered by a strong economy.
Overall top 2019 trends included:
Three out of four sources of giving increased. Giving by individuals, foundations, and corporations posted solid increases—including giving by corporations increasing by 13.4%—while giving by bequests remained largely flat.
While individuals remained the largest source of giving, they notably comprised less than 70% of overall giving for the second year in a row since 1954. This does not mean that individual giving has decreased but rather that the mechanisms of giving have changed, with more giving by family foundations and bequests.
Giving to education and every other subsector, except international affairs, grew—up from two subsectors experiencing growth in the previous year. This occurred both in terms of current dollars and inflation-adjusted dollars.