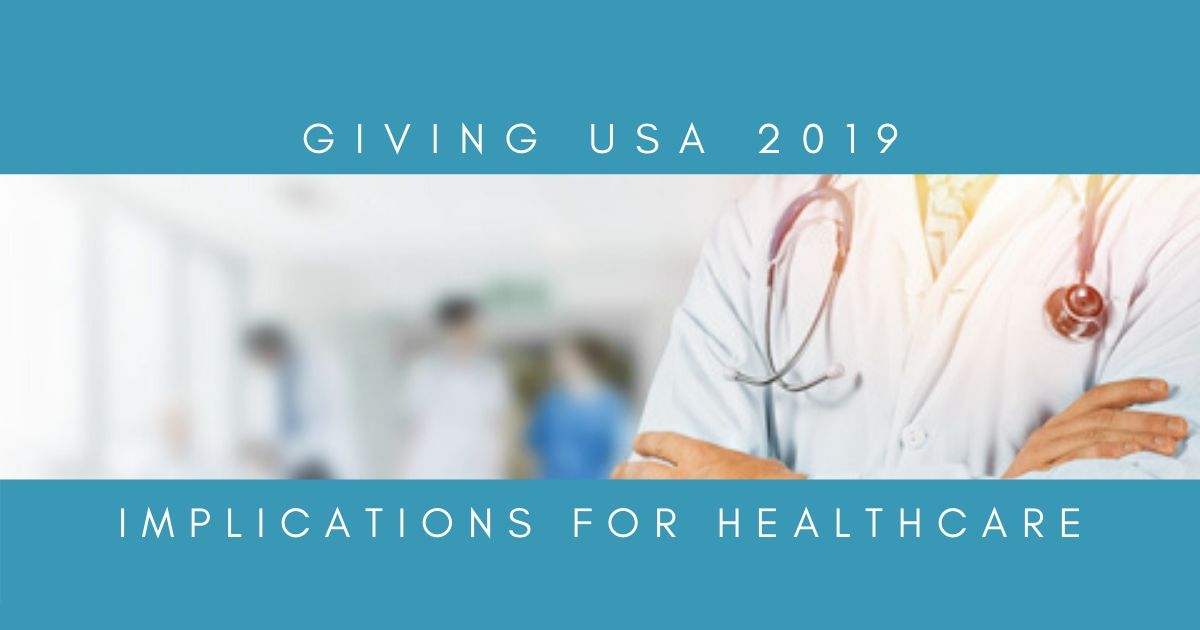 According to Giving USA 2019: The Annual Report on Philanthropy for the Year 2018, American giving reached $427.71 billion in 2018, an increase of 0.7 percent in terms of current dollars but a decline of 1.7 percent from 2017, when adjusted for inflation. Even adjusted for inflation, charitable giving reached its second highest level ever in 2018, second only to 2017. Thus, 2018 is seen as a very strong but complex year in terms of philanthropy.
What this Means for Healthcare Organizations:
Giving to health reached $40.78 billion in 2018. While growth over 2017 was nearly flat at just 0.1 percent (or declined by 2.3 percent when adjusted for inflation), the sector had its second highest level of giving ever when adjusted for inflation. Large gifts are common in this sector but donor retention lags behind other sectors. According to the Association for Healthcare Philanthropy's 2018 annual Report on Giving, the largest sources of healthcare funds raised in 2017 were corporate/foundation and major gifts, followed by special events, annual gifts, and planned giving.