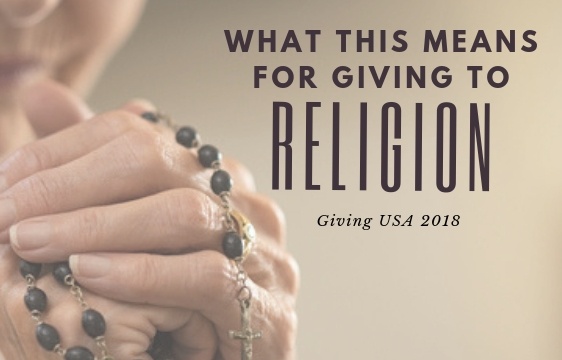 According to Giving USA 2018: The Annual Report on Philanthropy for the Year 2017, total charitable giving in the United States grew by 5.2 percent to $410.02 billion in 2017. This marks the highest total amount given in the 40 years Giving USA has tracked this data, both in current dollars and when adjusted for inflation.
What this Means for Religious Organizations:
Giving to religion continues to capture the largest percentage of philanthropic dollars (31%) of all subsectors by far, despite having the slowest positive growth rate at 2.9 percent in 2017. This is a continuing pattern of slow growth over the past several years. With total giving of $127.37 billion last year, charitable giving to faith-based organizations continues to grow overall, despite a national trend of decreasing affiliation with and attendance at religious institutions. Among the major Protestant denominations and Catholic and Jewish faith traditions, all have experienced the downward trend in affiliation and attendance. Interestingly, research shows that any form of religious affiliation increases an individual's average annual charitable contributions overall.