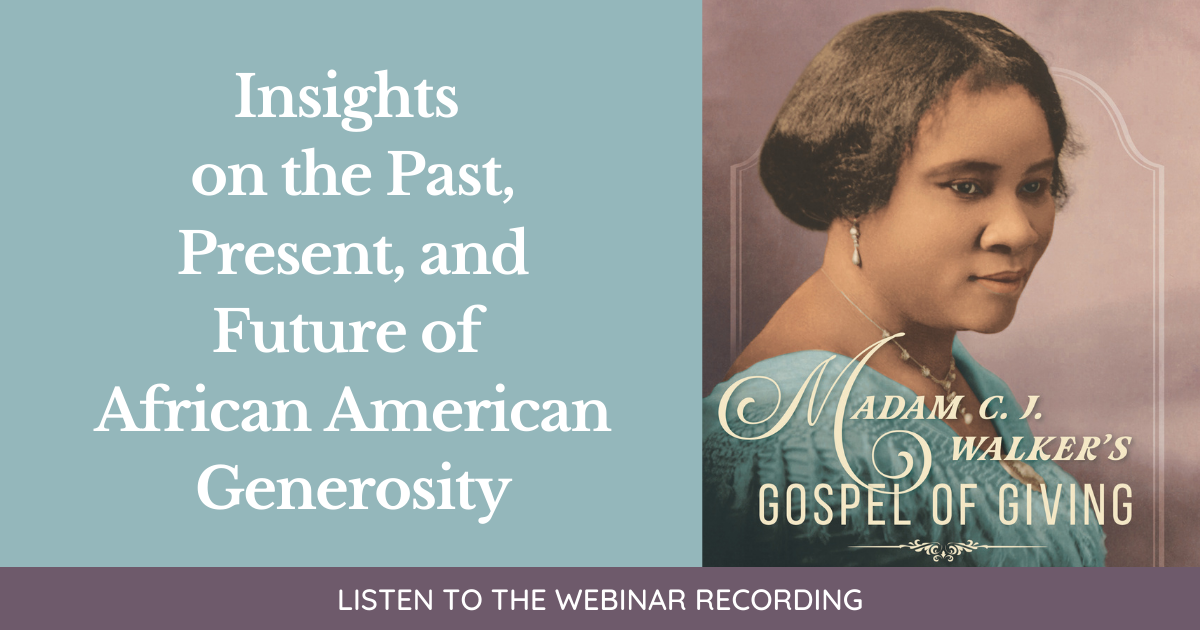 We are pleased to offer this guest blog post by Tyrone McKinley Freeman, Ph.D. If you would like to learn more about Madam C.J. Walker and the tradition of Black philanthropy, listen to the webinar which we recently recorded with Dr. Freeman, Madam C.J. Walker's Gospel of Giving: Insights on the Past, Present, and Future of African American Generosity.
By Tyrone McKinley Freeman, Ph.D.
In 1914, Walker told a local Indianapolis Freeman newspaper interviewer about the joy she experienced in giving to others. "She takes great stock in the theory that the Lord loves a cheerful giver," observed the writer following their conversation. But Walker was not simply invoking II Corinthians 9:7, she was expressing deeply rooted convictions grounded in her faith commitment to the African Methodist Episcopal (AME) Church. In fact, Walker's religious identity had a significant impact on her philanthropy.
As I write in my book, Madam C.J. Walker's Gospel of Giving: Black Women's Philanthropy during Jim Crow (University of Illinois, 2020), the AME Church played a powerful role in the transformation story of how this Black woman rose from a southern cotton plantation to live a life of faith and generosity that continues to inspire 100 years later. Walker's early experiences in the AME Church excited her moral imagination, and guided much of her philanthropy for the rest of her life.