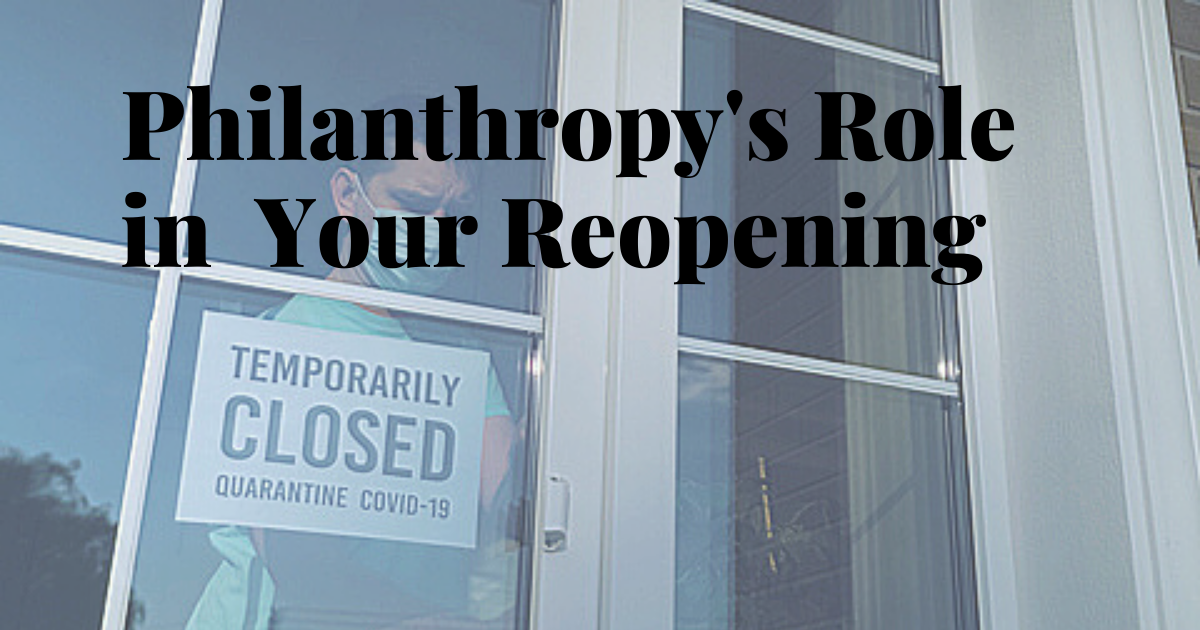 What role will philanthropy play as your organization prepares to welcome students back to campus, host performances, open the doors to your museum or resume in-person gatherings at your place of worship?
If you have ventured out of the house, you have seen the modifications that businesses are making to welcome customers back – plexiglass at checkout counters and drive-through windows, signage to accommodate social distancing in lines and many other modifications.
Each of you needs to develop and implement plans to help protect your stakeholders as you re-open your doors.
The timeframe and requirements for each of you to resume operations will vary drastically based on location, size of the groups, type of activities and the demographics of your constituency. But, no matter the differences, much planning will be required. Have you considered how philanthropy can be a part of your re-opening plans?