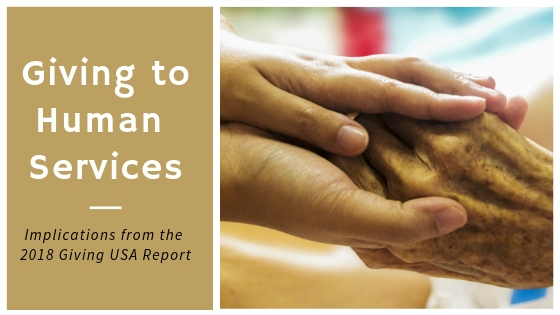 According to Giving USA 2018: The Annual Report on Philanthropy for the Year 2017, total charitable giving in the United States grew by 5.2 percent to $410.02 billion in 2017. This marks the highest total amount given in the 40 years Giving USA has tracked this data, both in current dollars and when adjusted for inflation.
What this Means for Human Services Organizations:
Giving USA estimates that giving to human services organizations increased 5.1 percent in 2017, to $50.06 billion. This record total amounted to 12 percent of total giving across subsectors, behind only religion and education.
Sixteen natural disasters during 2017—at a cost of at least $1 billion apiece—prompted a widespread outpouring of donations to human services organizations. Some innovative organizations employed new avenues of getting aid to victims, including direct cash giving and crowdfunding options.