Are you Approaching your donors holistically?
Only 5% of US wealth is held in cash. Think beyond the checkbook when talking to donors.
By integrating planned giving into your annual and major gift programs, you can help donors think about their capacity to give in terms of their total assets.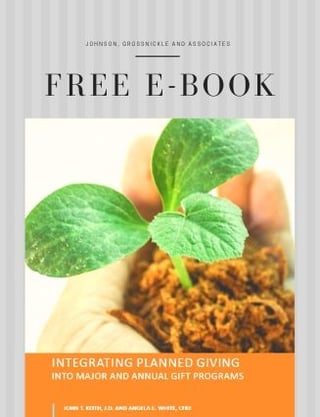 Want to learn best practices for integrating planned gifts throughout your development program? Our 28-page e-book will:

Give you an update on recent planned giving developments.
Help you establish a planned giving strategy.
Provide tips on integrating planned giving into each stage of the development cycle.
Dispel common myths about the role of planned giving in campaigns.
Download the e-book by completing the form to the right.