This is the time of year when some attention gets focused on giving in America. The Giving USA Foundation will release next week its report on the latest facts and trends. JGA is a member of Giving USA and the Giving Institute and we are pleased to help promote awareness of the upcoming report.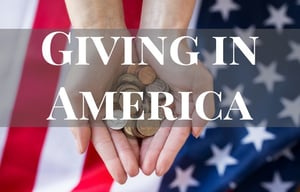 As we do so this year, we should pay special attention to the trend lines – and what they mean not only for giving and volunteering but for our nation. From my perspective, there are mixed signs – and some real concern.
On the positive side, $390 billion plus was contributed in 2016, there were 62 million plus volunteers, and average household giving of $2520 (in 2012).
But what is also true is that between 2000 and 2014, the proportion of households that give declined from 66% to 55%; the volunteer rate among Americans reached a 10 year low in 2014, and households earning less than $100K annually are giving a smaller percentage of total giving (25% in 2014) than they did in 2000 (43%).
These and other data points strongly suggest that while overall dollars contributed may be rising, they are coming from fewer and fewer persons. If true, what does this mean for our society? Isn't the impulse to give and volunteer an essential element of how we think of ourselves and our neighbors – and perhaps how we think about those whom we do not know personally but whom we still wish to help?
What might we do as a society to understand these trends and then act on them? Are there forms of gifting that are occurring but not being measured? Is giving and volunteering as strong as ever or even growing but happening in many new ways? If giving is decreasing, what might we do to help more people learn about it and what might we do to incentivize or expand giving?
If we view this from the perspective of abundance rather than scarcity, what could the response be for the nonprofit sector in America? Might giving and volunteering grow to new levels not seen before?
Giving and volunteering are a big part of who we are. It's incredibly important. And it's worth a serious and national conversation.