I believe that your best donor prospects are already in your database. That's not earth shattering news but many times we become fixated on bringing in new donors rather than focusing on donor cultivation for those who are already connected to us.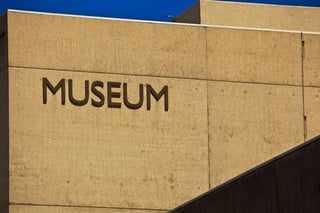 Many cultural institutions like museums, art centers, theatres, dance companies, symphonies, zoos, and aquariums are generally membership based and therefore have a built-in, but often overlooked, constituency of potential donors. Members are among your hottest and best donor prospects!
We already know some key information about these members – most importantly, they have an interest in your organization; we know their names and contact information; and we know the number of people on the membership which might be enlightening about their family make up. So, generally we have a pretty good idea of the background of the members.
First, it is important to educate members about the role philanthropy plays versus membership fees. For instance, membership revenue is likely a part of the ongoing operations of the organization, while philanthropy might have an annual operating role as well, but also focuses on the long-term growth and stability of the organization.
Once you educate members about the role of philanthropy, the goal is to identify those members who have a deeper appreciation for your mission than just the entertainment value your institution offers. But how do you decide whom to contact? Below are three suggestions for whittling down your universe to find the best donor prospects.
Think about multi-year members. Start your donor identification by searching your database for those members who have been consistently renewing their memberships year after year. Think in terms of multiple years (5, 10, or more years). They are telling you that they are interested and they value their involvement in your organization. And, when you communicate with them you can thank them for their long-term participation. Additionally, these individuals should be included in your planned giving prospect lists. Often, we experience those surprise unrestricted bequests from people who give consistently smaller amount over a period of several years.
Use a bit of science. If you are dealing with a larger database, it's hard to decide where to start. An excellent resource for is to conduct an electronic screening of your members so that you can learn more about their wealth, interests, and also their philanthropy with other organizations. Find out which of your members have the best capacity and focus on the top 10% of them.
Use what you know. If you are already mailing to or reaching out in some fashion to your members to ask for additional gifts, then you are ahead of the game. To take it to the next level, move those qualified donors who respond positively to these appeals into your major gifts program and further cultivate them by going to see them. Tell them about the organization's plans for the future and also show them how their support has impacted the organization that they obviously care about.
Your strategy, communication methodologies, and timeline for reaching out to your members should be guided by your ongoing annual development plan. Be sure to include a multi-channel approach of in-person, mail, social media, and other types of outreach.
But whatever you do, start today, and begin reaching out to those donor prospects right under your nose who are visiting your organization every day!
Here are some other blog posts to help you with donor identification, qualification, and cultivation: