We are fortunate at JGA to see firsthand the impact that a capital campaign can have on an organization. Done properly campaigns can transform an organization and allow it to implement the vision of the leadership and position it for future years.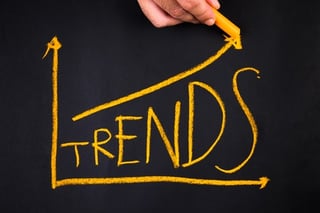 Recently we had the opportunity to take a step back and look at capital campaign trends taking place across the country. Many of the trends would cut across multiple non-profit sectors, but the focus of this blog is on fundraising campaigns trends in education.
Giving
When you take a look at the big picture total giving in 2014 reached $358.38 billion or a 7.1% increase in current dollars from the previous year, according to the Giving USA 2015 report. Education accounted for $54.6 Billion or 15% of the total and a 4.9% increase. And, 2014 was the fifth consecutive year of increased giving to education. The increase is important to take note of – donors are stepping up and continuing to expand their giving to all types of organizations and education saw a nearly 5% increase.
Transformational Gifts
A big driver for this increase is large transformational gifts. A few well publicized examples include Harvard and Boston University which received $350m and $50m gifts respectively. These 2014 gifts are the largest gifts each of these institutions have ever received.
There are many other examples of leadership gifts out there and these higher level gifts are a huge driver in the success of campaigns. In 2014, roughly 57% of all million dollar gifts received went to education related organizations. The old 80/20 rule where 80% of donations comes from 20% of donors has now shifted to above 90/10, with nearly 94% of donations coming from just 6% of donors.
Lead Donor Cultivation
The role of lead gifts continues to put pressure on the top of the giving pyramid and shows how vitally important building and maintaining those key relationships are. As you are planning for a potential fundraising campaign your organization has to engage this pool of donors and create opportunities for buy-in. This can be achieved through regular meetings with the president, roles on key committees, and testing campaign ideas and themes through a feasibility study. Steps have to be strategically taken to ensure your top donors are fully informed and feel connected to the mission of the institution.
Impact of a Campaign
Campaigns can and should have an impact on overall giving to the institution. According to the Case campaign report 2013, 20% of the institutions reported that they raised between 176% and 200% more during a campaign than during non-campaign cycle. Campaigns cause organizations to come together and solidify their vision and to truly focus their efforts. If done correctly, campaigns allow your donors to clearly see the impact their gifts will have and create a sense of urgency and wanting to be part of something larger. Not every donor will be motivated by a campaign to make their gift, but for many it can tip their decision on timing.
Campaign Timing
Another key trend that we are seeing in campaigns is on the overall campaign timeframe. In general campaigns in education are starting to be slightly shorter in length. There are exceptions to this but in many cases that we have seen, the institution is deciding to run a shorter campaign to keep the energy level high and focused. This will be an interesting trend to track in the coming years to see if the overall timeframe will continue to decline or increase. Based on what we are seeing right now, it leads me to believe it will continue to decrease and then we will see a rise in mini-campaigns funding specific projects or initiatives.
So what do all of these and other stats that are out there on campaigns and fundraisings mean?
From our perspective, it shows that donors are receptive to supporting good ideas that allow an organization fulfil its mission. Donors want to see the impact their investments will have on the institution and it is critically important to engage your top level donors early and often. They have to feel part of the process from the beginning and have to know how critical their gifts are to the success of the campaign.
Other resources for capital campaign fundraising:
What to Look for in a Feasibility Study
The Presidents Role in a Campaign: 10 Key Responsibilities
Campaign Prep: Set the Stage for Success
Million Dollar Ready: Assessing the Factors that Lead to Transformational Gifts