Impact investing is a rapidly growing field – one that's important for nonprofit fundraisers to understand. As more people see impact investing as a way to advance social change, how will this influence the philanthropic sector? Do nonprofits need to adjust or evolve their donor engagement strategies as impact investing continues to gain steam?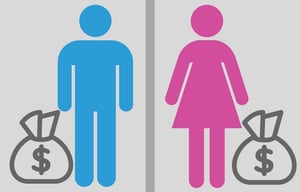 As a relatively new practice, there is not yet much research regarding how people use impact investing, and even less research connecting the fields of impact investing and philanthropy. A new report from the Women's Philanthropy Institute – "How Women and Men Approach Impact Investing" – is among the first to explore this connection through a gender lens. It includes a number of key insights for nonprofit organizations to consider, including:
Households where men make charitable giving decisions – either as single men, or as sole deciders within their marriages – are more likely to replace charitable giving with impact investing.
People who use impact investments in place of some or all of their charitable giving are associated with greater giving levels to religion, health, and animal causes.
Women and men are equally likely to be aware of impact investing, but women are more likely to want to learn about impact investing.
Impact investors are younger, have higher levels of education, and have higher incomes compared to people who don't use impact investing. Women and men are equally likely to participate in impact investing, but gender differences appear for specific groups of people (separated by education or income level, for example).
You can download the full report and summary infographic here.