We've been asked many times by our client organizations what factors are most important to look for in candidates for Vice President for Advancement positions. Here are a few key questions that you can ask when hiring development staff that will help you understand their ability to be successful.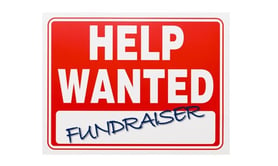 Please note, these ideas are focused on the candidate. There are other factors within the organization that will make the VP for Advancement's job more likely to be successful as well – such as strong CEO leadership, an engaged board of directors, etc.
Do they know fundraising? Have they done enough of it in various areas to know what is good work, what should be improved, how much to expect and how to manage some others who will be tasked with annual support, constituent relations, media, and specialties like planned gifting, social media, communications and advancement support, including research, stewardship and events. They don't HAVE to have had a career in fundraising up to this point, but… the odds for real success and a much faster start are markedly increased when the candidate has "been there," knows what to look for and can manage it well.
Do they have an inclination to engage with donors? Are they skilled at and do they like to meet and work with donors? Do they enjoy helping donors find ways to support the organization?
Do they exhibit leadership? Do they inspire "like" and "trust?" Can they build a team and motivate them?
Are they interested in and willing to make the case for advancement? Can they show how it fits within the mission of the organization and make a compelling case for investment in it when needed?
Do they see the entire mission? Are they prepared to help with a senior leadership team to make advancement fit and work effectively in team work with other areas of the nonprofit? Can they offer advice to the CEO about areas other than advancement?
Do they have campaign experience? Have they either run a campaign or been a part of planning and executing one in the past? Have they worked with campaign counsel or other advisors?
Do they have experience with senior level volunteers? Do they know how to work with and present effectively to boards of directors? Are they interested in helping to develop strong board directorship or a sense of engagement with the nonprofit?
Do they make it a point to know how to help their CEOs succeed? This is often the single most important deficit when a VP does not succeed. Can he and or she work effectively with a CEO? Have they done so in the past? Or have they done so with those to whom they've reported?
Our experience is that candidates who have these eight key characteristics will succeed, engage many people in the cause, and will stick around a long time and do great work for your organization.