Like many college advancement leaders, Jane saw her alumni participation numbers continuing to trail downward. She knew she needed to engage with alumni in a way that was meaningful and increased their connection to their alma mater, but it wasn't something she could expect the alumni office to do all on their own. They needed new techniques to engage alumni, and it was a project that would require both the alumni and advancement departments to work together. They also needed to create more collaboration with career services and other departments.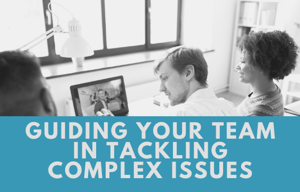 Jane turned to JGA to help her and her colleagues think through and implement this transition. Over a four-month period, we worked together to navigate this challenge. During several conversations, we:
identified key objectives that they wanted to achieve;
discussed how to test ideas internally and with alumni council members, Deans, and the President;
helped them engineer and structure their efforts;
guided them in thinking about redeploying resources needed to innovate in their alumni engagement; and, perhaps most importantly,
discussed the changes in thinking needed for staff in advancement and other divisions to embrace new roles related to alumni relationships.
The college successfully implemented a cross-division alumni engagement strategy. This strategy transformed how the college worked with alumni, how alumni engaged with staff and, while it still requires work, they have created a much stronger program and have much greater alumni engagement.
We have also helped fundraising staff tackle numerous challenging major gifts and donor issues, like this nonprofit organization in the middle of a major campaign when the COVID-19 pandemic hit.
Alex was working with his CEO to solicit leadership gifts for their campaign. One leadership gift conversation which began in fall 2019, involved the CEO, the Board Chair, and Alex. After various meetings and conversations took place over the next several months, the ask was made in February 2020 for a multi-million-dollar gift with the promise to follow-up in March.
Then, the COVID-19 pandemic hit the US and in March 2020 the world looked very different – prompting a call to JGA to strategize on next steps. Together we:
Discussed the specific situation and various strategies for continuing campaign solicitations
Considered other points to cover in prospect follow-up right now—notably including the ability to deduct 100% of adjusted gross income (AGI) in 2020.
Ultimately, recommend that Alex follow-up with the prospect in March as promised. This would serve two purposes:
to check-in on the prospects health and wellness, and
to ask how the prospect would like to proceed.
Alex followed up with the prospect as we had strategized, and the prospect was pleased to confirm a multi-million dollar gift—of which the majority will be paid in 2020 for tax reasons.
In conversations like these, JGA can be your co-strategist to think through complex major gift situations and help navigate the waters, even when they are choppy.
As shown in these two examples, our clients have tackled complex donor issues, portfolio management, staffing matters, and board engagement in fundraising, among others. And JGA's coaching has been a quiet, but important, part of their effort.
Our affordable, customized coaching series uses all we've learned through our years of experience as fundraising leaders and consultants. We work with you in an interactive, personal, and customized way to help you address key concerns and needs. Throughout the process, we build on things we discuss over time.
Having someone to help you think through both challenges and opportunities can make a big difference during busy and challenging times.