My colleagues and I at JGA are often asked by board or staff members to help them assess their development programs. Sometimes this begins with a person saying "Gee, I wonder if you could come in and 'kick the tires' on what we're doing and think out loud with us about how to make it better." Other times, they will ask about doing a very thorough, detailed "deep dive" into all programs, structures, staff, strategies and policies -- what we call a development audit.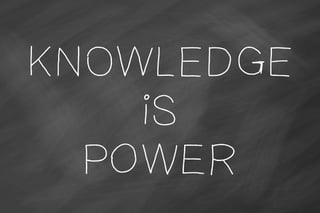 Our experience has shown that the impulse to have this assessment, however they initially characterize it, is almost always an indicator of both strategic capability and of a willingness to improve and be better. That is, it takes a certain level of confidence in yourself and your team to invite an objective review with results that will get shared with others. And, it requires a willingness to think about both strategy and tactics.

Development assessments and audits are designed to present an objective overview of current operations, staffing, structure, and systems, and to recommend ways in which the organization can position itself for further success in fundraising.

When we work with organizations to conduct a development assessment, we think about people first. Who is on the team, what are their roles, and how are they doing in those roles? How does the organization (and each person on a development team) KNOW that they are being successful, and how might their results compare with other organizations?

Organizational capacity and performance ultimately come down to how people are brought in, how they are oriented and supported, how they are challenged and motivated, and then how they understand and do their work.

I recently heard a foundation leader, who I've known and respected for many years, talk about the importance of looking at programs and results in philanthropy through two lenses – one that is quantitative and one that is qualitative. This is wisdom from our perspective.

A review of a development program should not only include a review of key information and planning documents, but also gather quantitative data by taking a detailed look at structures, systems, and results. This provides information on return on investment (ROI) and cost to raise a dollar, as well as identifies fundraising trends, opportunities for improvement, areas of ongoing strength, and ways to increase fundraising capacity.

From a qualitative standpoint, a development assessment or audit should include confidential, high-level, structured interviews with development staff and other key volunteer and staff leaders to provide insight into the philanthropic culture. This work will identify points of consensus or dissonance regarding key constituents' overall understanding of the role of philanthropy at the organization.

It is through the combination of metrics and instincts, numbers and intuition, that we most often see a client achieve insight and clarity about how their organization is doing.

"The life unexamined is not worth living," as posited by Socrates, might also apply to organizations. For him, the essence of being human was the openness to transcending instinct and having the desire to become better.

The organizations that are willing to examine what and how they are doing their work are ones that, from our perspective, end up doing more, achieving more, and getting much closer to fulfillment of their mission.


Additional resources for fine tuning your development program: