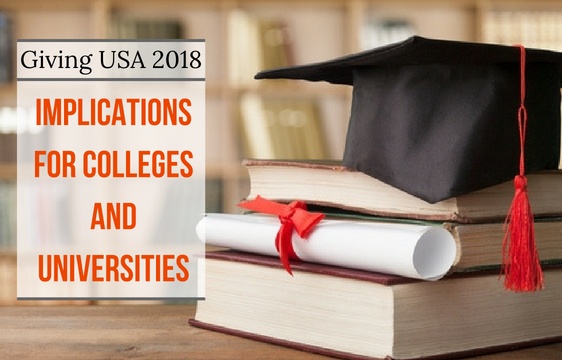 According to Giving USA 2018: The Annual Report on Philanthropy for the Year 2017, total charitable giving in the United States grew by 5.2 percent to $410.02 billion in 2017. This marks the highest total amount given in the 40 years Giving USA has tracked this data, both in current dollars and when adjusted for inflation.
With this milestone year, U.S. giving continues a steady growth trend over the past eight years, indicating a positive climate for philanthropy. Giving to every category of recipient organizations increased when measured in current dollars, except for international affairs, which dropped by 4.4 percent.
What this Means for Colleges and Universities:
Giving USA estimates that giving to education organizations (of which giving to higher education typically accounts for about 70 percent of the total) increased 6.2 percent in 2017 to $58.9 billion. The Council for Aid to Education's Voluntary Support of Education (VSE) survey shows that individual giving (alumni and non-alumni) to higher education increased by 6.3 percent, a strong rebound from 2016, with alumni contributions growing by a significant 14.5 percent, foundations by 5.5 percent, and corporations holding steady at the 2016 level.