by Angela White
Our JGA team of professionals has grown by one with the addition of Melanie Norton, our newest consultant.
Melanie is a talented planned giving director and fundraising professional well known to the JGA family. Over the years, she has served both at Franklin College and most recently at Depauw University.
Her keen understanding of the legal, financial and emotional dimensions of charitable giving will be immensely valuable for our clients. She provides real world insight into best practices, proven processes and procedures that can help clients generate success in their donor management programs.
I am very excited to welcome Melanie to our team and look forward to having the opportunity to introduce her to you personally over the next few months. Please find more information on Melanie's background and experience in the announcement below.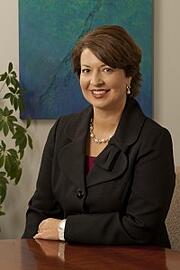 JGA Welcomes Higher Ed Development Professional
(Indianapolis) September 8, 2011 – Johnson, Grossnickle and Associates announced today that Melanie J. Norton has joined the firm as Consultant. Norton will provide philanthropic counsel to JGA's nonprofit clients to help them maximize their fundraising potential and position themselves for long-term success.
Prior to joining JGA, Norton was the Director of Gift Planning for DePauw University in Greencastle, Indiana. She brings more than 12 years of experience with Planned Gift Giving committees and boards for higher education institutions.
During her work at DePauw, Norton was responsible for the oversight and administration of the $180 million gift planning program. She helped donors navigate the complex legal and financial mechanisms while matching donor giving interests with the institution's needs to create a mutually positive and effective legacy between donors and the university.
"We are very excited to incorporate Melanie's skill set into the JGA team," said Angela White, Senior Consultant and CEO of JGA. "We have been familiar with her work over the years and her notable track record of success. Her proven leadership on volunteer boards and her expertise with prospect strategy and development will provide great insight and counsel for our clients."
In addition to her four year tenure at DePauw University, she worked for seven years as the Director of Major and Planned Gifts at Franklin College, where she also began her career as Assistant Director of Admissions.
During her career, Norton also spent seven years in the banking industry serving as an Assistant Vice President at Fifth Third Bank in the divisions of Trust and Investment Advisors and Retail Banking.
Norton holds a B.A in Business with a concentration in management from Franklin College. She also holds an M.B.A from the Kelley School of Business. She was recently elected to serve on the national board for the Partnership for Philanthropic Planning (PPP). She is past President and board member of the Planned Giving Group of Indiana and also served on the board of Independent College Advancement Associates.
About JGA
Founded in 1994, Johnson, Grossnickle and Associates provides authentic and strategic philanthropic consulting services to private colleges, seminaries, independent schools and large cultural and community organizations in the central United States.